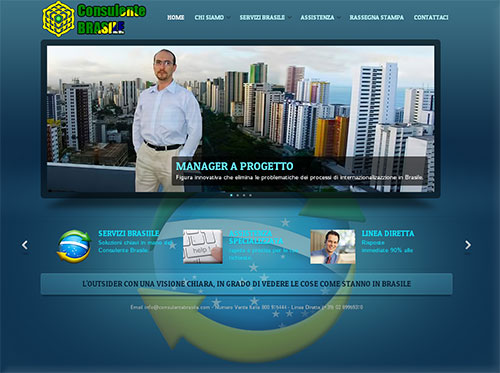 The Brazilian Consultant Support Services are born to support the Nonprofit Association "Development Agency Brazil Nordeste".
The goal is to provide the Italian market a unique management tool that covers the various areas of internationalization against Brazil.
The Brazil consultant (
www.consulentebrasile.com
) It coordinates and manages the requests for information and communications concerning the Brazilian market to support the Development Agency Nordeste Brazil and Network 
CasaBrasile.Net
. 
The Consultant Brazil offers free consult * to members of Associazione No Profit "Development Agency Nordeste Brazil".
* service of consultation is the first meeting (Online Direct Telefonica dedicated) to understand the complexity of requests. In general 90% of the cases can get instant answers to problems exposed.It can later be given a quote of the turnkey service.
Live Chat Software

by

Kayako